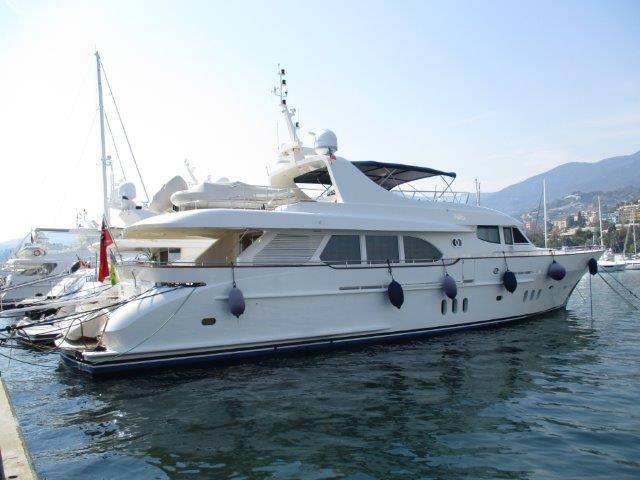 MOONEN 94 ALU PRE – PURCHASE SURVEY
Seanergy Marine Survey + Consulting team carried out a pre-purchase survey on a Moonen 94 Alu endowed with aluminium hull and superstructure, a classic styled navetta, managing all activities in cooperation with engine manufacturer service center and providing chemical analysis of engines, inverters and generators lubricating oil, and hull check as well.
The vessel is also equipped with variable pitch propellers and automatic pitch prop management system in relation to the rides speed.
After 4 days of check and test, the team obtained a clear and indisputable picture of the conservation and maintenance status of the vessel by listing the necessary and recommended technical works to be carried out.